Rochester, NY Personal Injury Lawyers
Hiring the best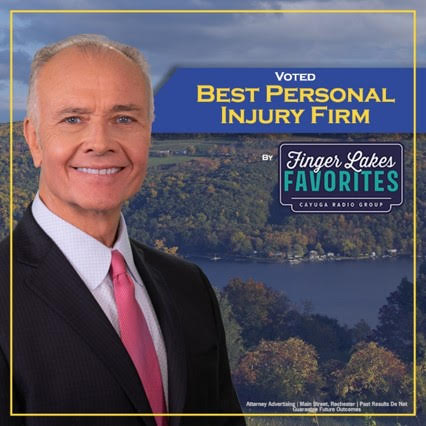 Our law firm has the resources we need to find and hire the best experts in the nation. These experts are some of the most experienced and knowledgeable experts in their fields. From vocational specialists to some of the best accident reconstruction engineers, our firm can use these expert witnesses as evidence to help your case.
Interested in being a part of The Barnes Firm legal team? Explore our open positions and submit your resume today! We look forward to reviewing your application.
The Barnes Firm's experienced personal injury attorneys focus exclusively on accident cases. If you've been injured in an accident in Rochester, our experienced lawyers are available 24/7. Call (800) 800-0000 or visit our website to contact our Rochester Attorneys to discuss your case.
Address
The Barnes Firm
28 East Main Street
Suite #600
Rochester, NY 14614
(800) 800-0000
Fax: +1 (800) 853-5153
Where in rochester is the Barnes Firm's office located?
You will find our Rochester office in the heart of downtown at Suite 600 of the First Federal Plaza Building on the banks of the Genessee River. In addition to Rochester, this location proudly offers services to other major surrounding areas including Irondequoit, Brighton, and Gates. With easy access to Interstate 490, The Barnes Firm is just a short drive away for Rochester area residents traveling from any direction.
What areas around rochester does the Barnes Firm's office serve?
The Barnes Firm's Rochester downtown office proudly serves the following communities and neighborhoods in the surrounding area, including (but not limited to):
Batavia
Brighton
Irondequoit
Fairport
Brockport
Geneva
Avon
Greece
Pittsford
Gates Center
Ridgemont
East Rochester
Canandaigua
Newark
What cases do the best personal injury lawyers at the Barnes Firm's rochester office specialize in?
The Barnes Firm has extensive experience and a proven track record of success in the following categories of personal injury, including (but not limited to) the following:
Automobile Accidents
Railroad Accidents
Slip & Fall Accidents
Workplace Injuries
Dog & Animal Bites
Medical Malpractice
Nursing Home Neglect
Dangerous & Defective Drugs
Asbestos & Mesothelioma
And more (see ALL of the firm's Practice Areas here)
Why choose the rochester lawyers at the Barnes Firm?
The Barnes Firm Rochester, New York personal injury attorneys have extensive experience and are ready to represent people who suffered an injury due to an accident, negligence, and more. Learn more about each attorney by reading their biographies, specialties, case results, experience, and settlements here.
Have a question for us? The Barnes Firm's best rochester personal injury lawyers are here to help.